A homemade focaccia is presented as an appetizer with "dja", a Beninese tomato sauce flavored with ginger and dried shrimp powder. Soft-boiled egg is associated with afitin, a kind of West African mustard. And the Mediterranean bluefin tuna is shaken by a fermented pepper coulis. Chez Rouge, Georgiana Viou's Nîmes address, created this year, the plates are leaps and bounds.
The chef is an off-piste enthusiast. Born in Cotonou, Benin, in 1977, this tireless hard worker stopped studying foreign languages ​​at the Sorbonne ten years ago to retrain in the kitchen. "I was 33 years old, but I was already 'the old woman' of the brigade", she laughs. At the guts, then without training (she will subsequently obtain the CAP as a free candidate), she goes through the beautiful houses: Villa Khariessa in Martigues (Bouches-du-Rhône), Itineraries and La Maison Kaiseki, in Paris. She also enrolled in Masterchef, broadcast on TF1, in 2010. This earned her other mockery in the kitchen: culinary reality TV shows are still in their infancy. Regardless, she gains notoriety and confidence.
"The new generation that is emerging is escaping the 'African hut'. But today the question is whether we only want to see more blacks and women in the photo or if we want more than that. "
His restaurant, Chez Georgiana, opened in 2015, attracted the attention of Gault & Millau, and closed the following year, against a backdrop of conflict with his partner. It is there, but especially in her new establishment in Nîmes, that she takes on more personal, unique and sophisticated recipes. His cooking is marked by his childhood, the mastery of his grandmother Georgette and his mother Romaine, capable of managing the daily meals as well as organizing banquet meals.
His latest book The taste of Cotonou (Alain Ducasse, 258 pages, 28.90 euros), is a tribute to these powerful women, but also to the little-known richness of Beninese cuisine. Fish caught in Grau-du-Roi (Gard), Provencal herbs, Mediterranean specialties return to his sublime dishes, sips of Africa. Today she is trying to solve a complex equation, claiming her share of Africanity without being reduced to that.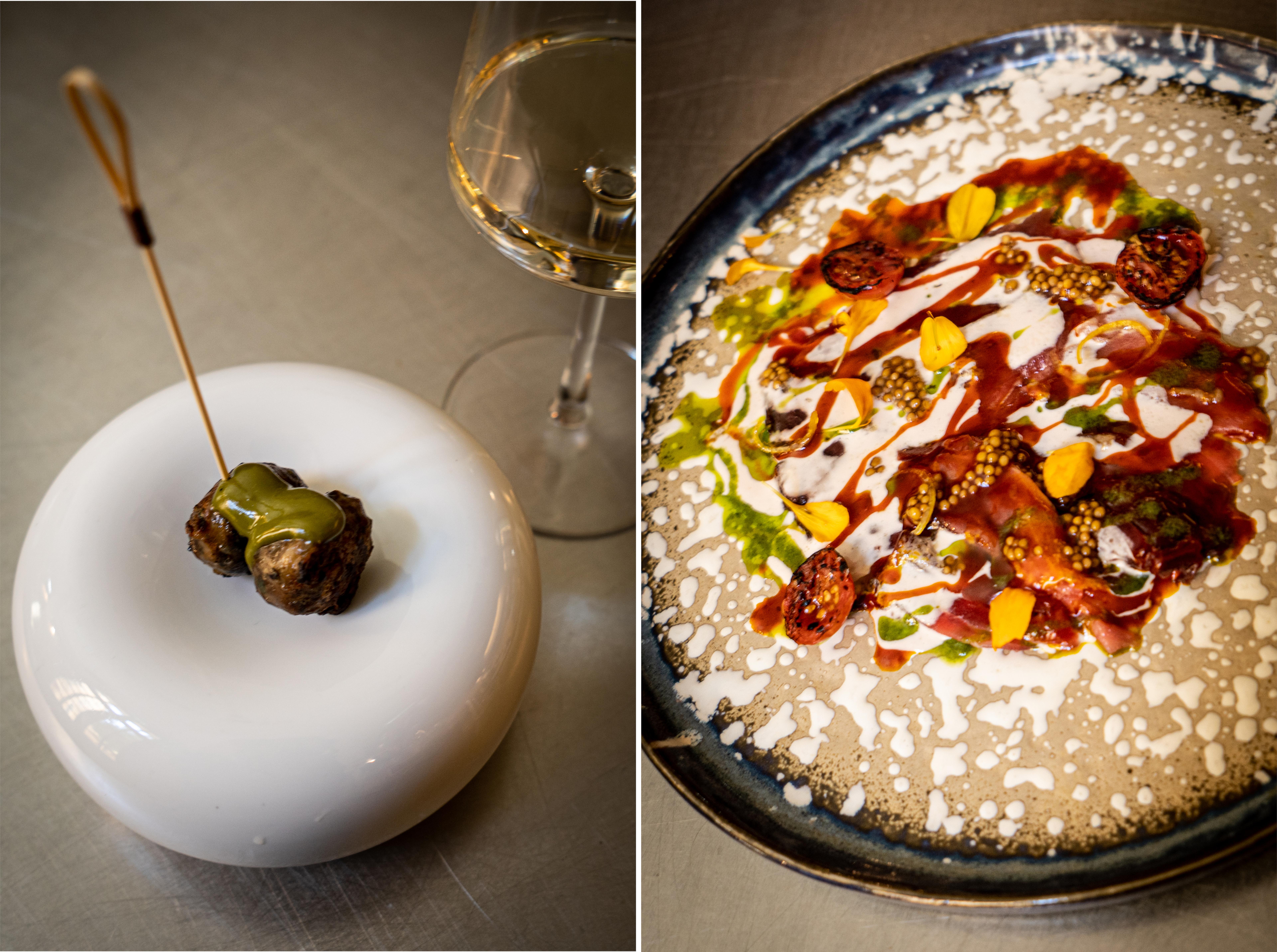 Gault & Millau recently presented you with the Occitanie "Grand de Demain" trophy. Are you aiming for the star today?
The stars don't interest me, maybe because I didn't grow up in France. To tell the truth, if the Michelin wanted to give me the star, I don't even know if I would accept it. I do not want to be retained by a guide because I tick certain boxes.
You have 72.57% of this article to read. The rest is for subscribers only.