Illustration: Public health authorities check COVID-19 at Sa Kaeo
Sa Kaeo add 9 COVID-19 cases, found from previous confirmed patient employer cluster Tipping bottles of beer and soft drinks and sending them to the family members to drink more. 3 infected with high risk, total 23 were sent to quarantine.
On May 15, 64, Dr. Prapas Keangduang, Sa Kaeo Provincial Health Doctor, revealed that in Sa Kaeo province there were 9 new cases of infection (4 were in the province, 2 were infected from other provinces and were infected from different provinces 3 countries) came from proactive screening and high-risk groups exposed to 5 male confirmed patients, 4 females aged 2-56, all Thai nationals. Districts with 3 cases of infection were Aranyaprathet District, 3 Khao Chakan District, 2 Muang Sa Kaeo District and 1 Khok Sung District, with 30 high-risk exposure, resulting in a new outbreak of April 2021 from April 4-May 2021. Sa Kaeo Province has a total of 469 cases, 123 in public and private hospitals, and 343 have been cured
Featured News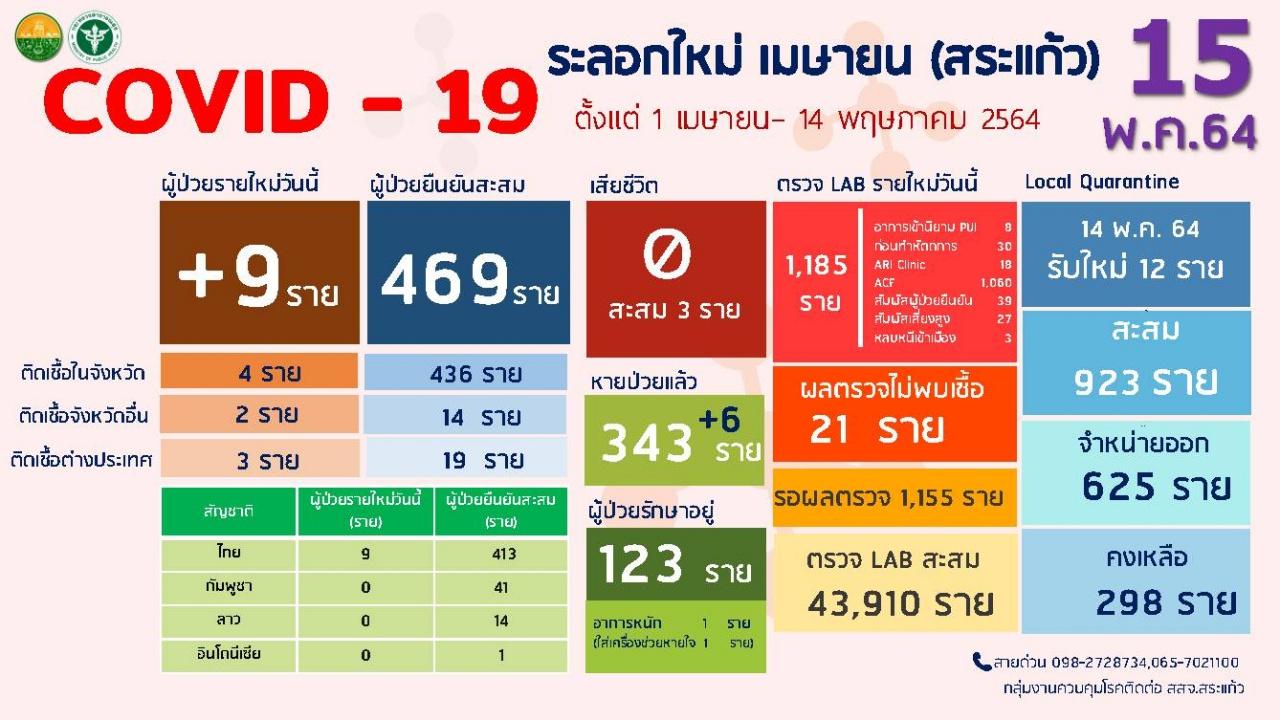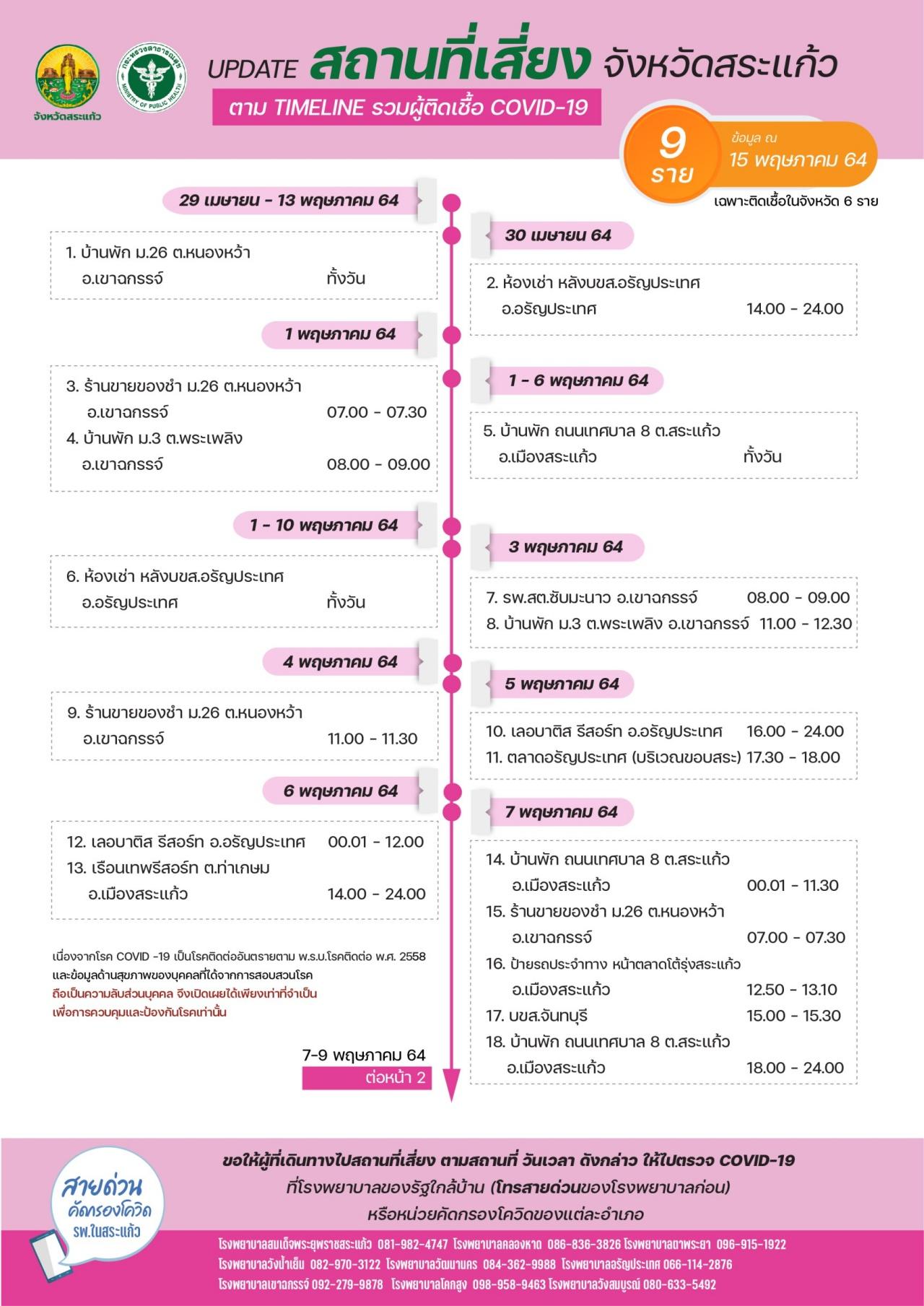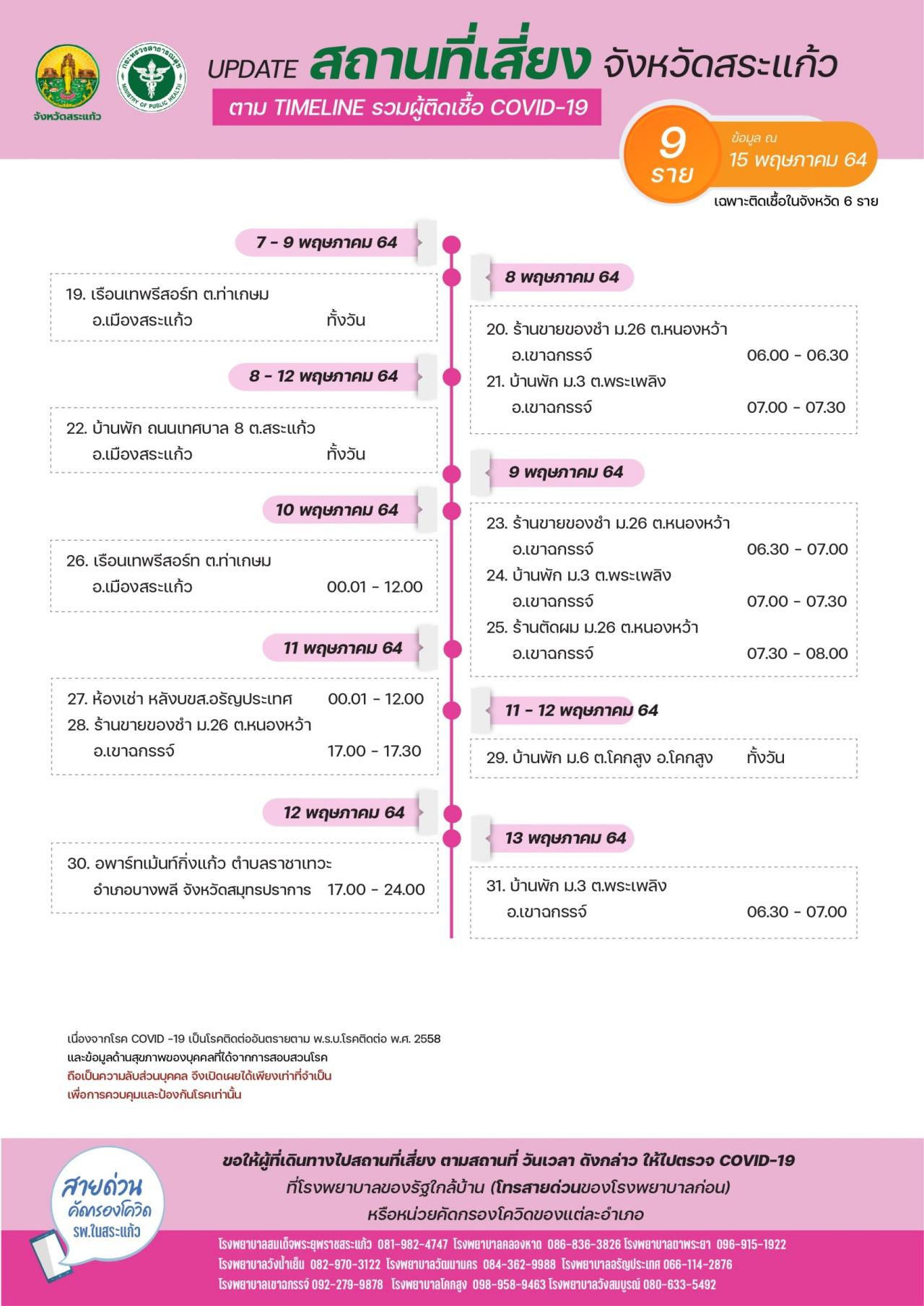 For information on new cases of infection in the province and infected from other provinces today. The first case was infected from elsewhere, a 26-year-old man, traveling from Bangkok to find work in Aranyaprathet But the employer had to come to the final examination for the coronavirus The rest were first infected with family and close people. A 33-year-old woman engaged in a private business, transporting goods from Rong Kluea Market to Bangkok. Infection from her husband, who was a confirmed patient yesterday. In Muang Sa Kaeo district, a 56-year-old man was found stuck from a friend who had previously confirmed the patient. Having a career to buy durian from Chanthaburi province to sell And receive charcoal from Sa Kaeo province to sell at various warehouses Around Samut Prakan and Bangkok, there was a close behavior, like standing smoking together.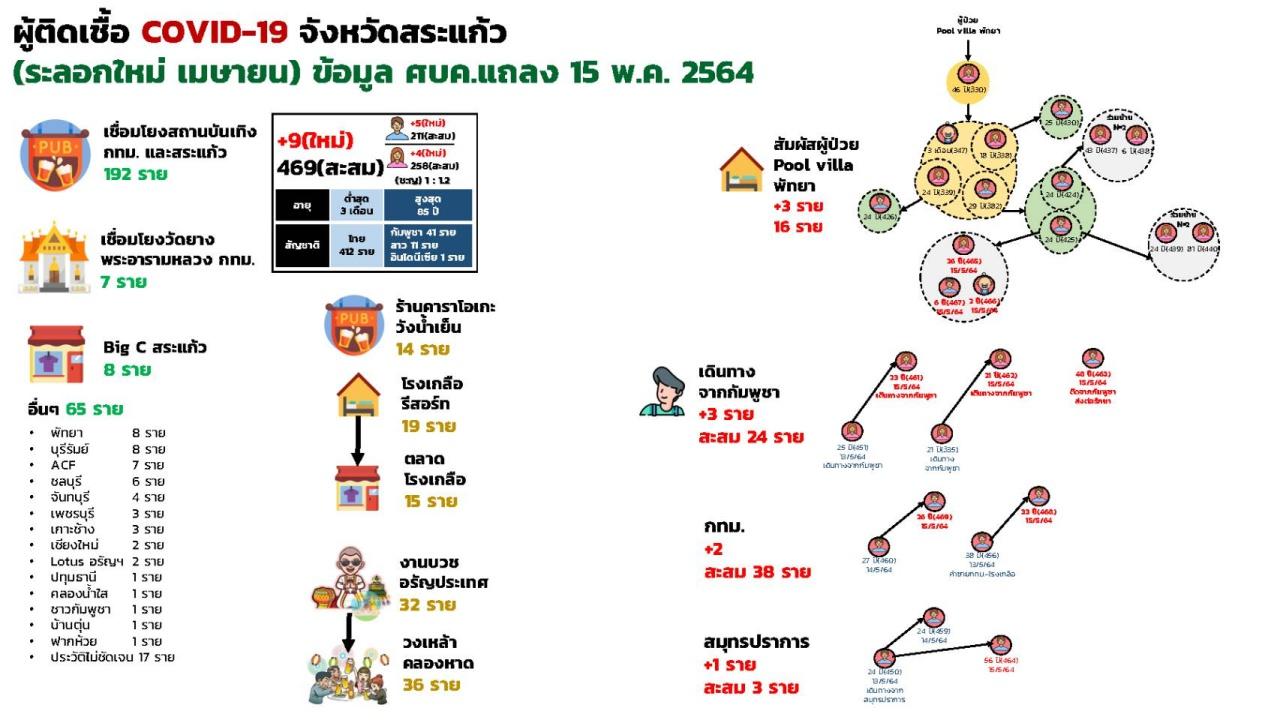 Sa Kaeo Provincial Public Health Doctor said three other patients from Khao Chakan District were infected within the family. Link from a previously confirmed patient employer Infected from attending a birthday party in Nong Wa sub-district were a 26-year-old woman and two sons (2 and 6 years old), employed in mango, sugarcane and goat farms. Behavior of employers was to buy beer to drink. In the form of raising a drinking bottle and passing it to his subordinates Including drinking soft drinks after lifting drinking cans Then passed to the child of the woman to continue drinking InfectCOVID-19 It was also found that among the workers, many families. Also drinking from the same ice bottle Investigations of the disease revealed that 23 high-risk groups were sent to local quarantine to monitor and limit the transmission of the disease.
Read more …