Ronaldo 'R9' is one of the best strikers of all time. But at the beginning of his career at the Olympics 96 he was still running as 'Ronaldinho' for Brazil
---
BACKGROUND
---
Every football fan knows the name Ronaldo Luis Nazario de Lima, the abbreviation 'R9' is hardly less known than 'CR7' – Cristiano Ronaldo. But when the legendary striker first attracted attention with the Brazilian selection at the 1996 Olympics, she played as Ronaldinho.
Although Ronaldo was already in the squad when the Brazilians won the World Cup two years earlier at the tournament in the USA, he didn't have any game minutes. Nevertheless, Ronaldo was on his shirt at the time, after Ronaldo Rodrigues de Jesus, who was previously known as Ronaldo, from then on appeared as Ronaldao (Great Ronaldo).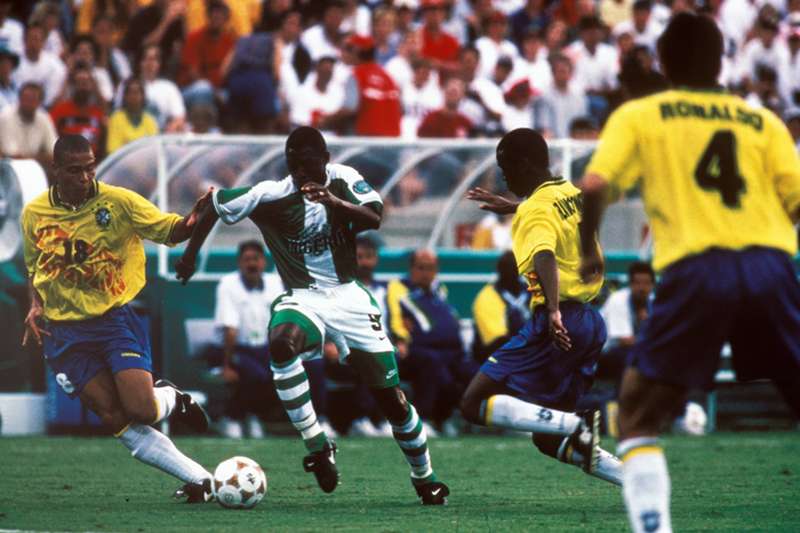 But why did Ronaldo wear the name Ronaldinho and the number 18 on his shirt at the 1996 Olympics, when he scored Brazil with a total of five goals for the bronze medal? The explanation is simple because both his familiar name and number were taken.
Attacking man Juninho Paulista, who later became world champion with Ronaldo in 2002, was reserved for number 9 – while defender Ronaldo Guiaro, who was around three years older than Ronaldo, was listed as Ronaldo and with number 4 on the score sheets. The logical consequence: Ronaldo had to appear as Ronaldinho (Little Ronaldo).
In the meantime, of course, the fronts have long been clarified, although Ronaldo de Assis Moreira, who ultimately had a world career as Ronaldinho, was still playing as Ronaldinho Gaucho at the beginning of his career in 1999. This can be traced back to the region in Brazil where he was born – similar to Juninho Paulista and Juninho Pernambucano.
.