The wonderful "galactic" wallpapers of Mac OS X Leopard, Snow Leopard, Lion and Mountain Lion are timeless and will perfectly match the complexion of a modern Mac. Apple does not provide them, but it is always possible to collect them from what site uploaded by developer Rafael Conde. He got his hands on the original versions, scaled them up to 6K with a big machine learning stroke, adapted them to the P3 color gamut, and then went back to artificial intelligence to remove the noise.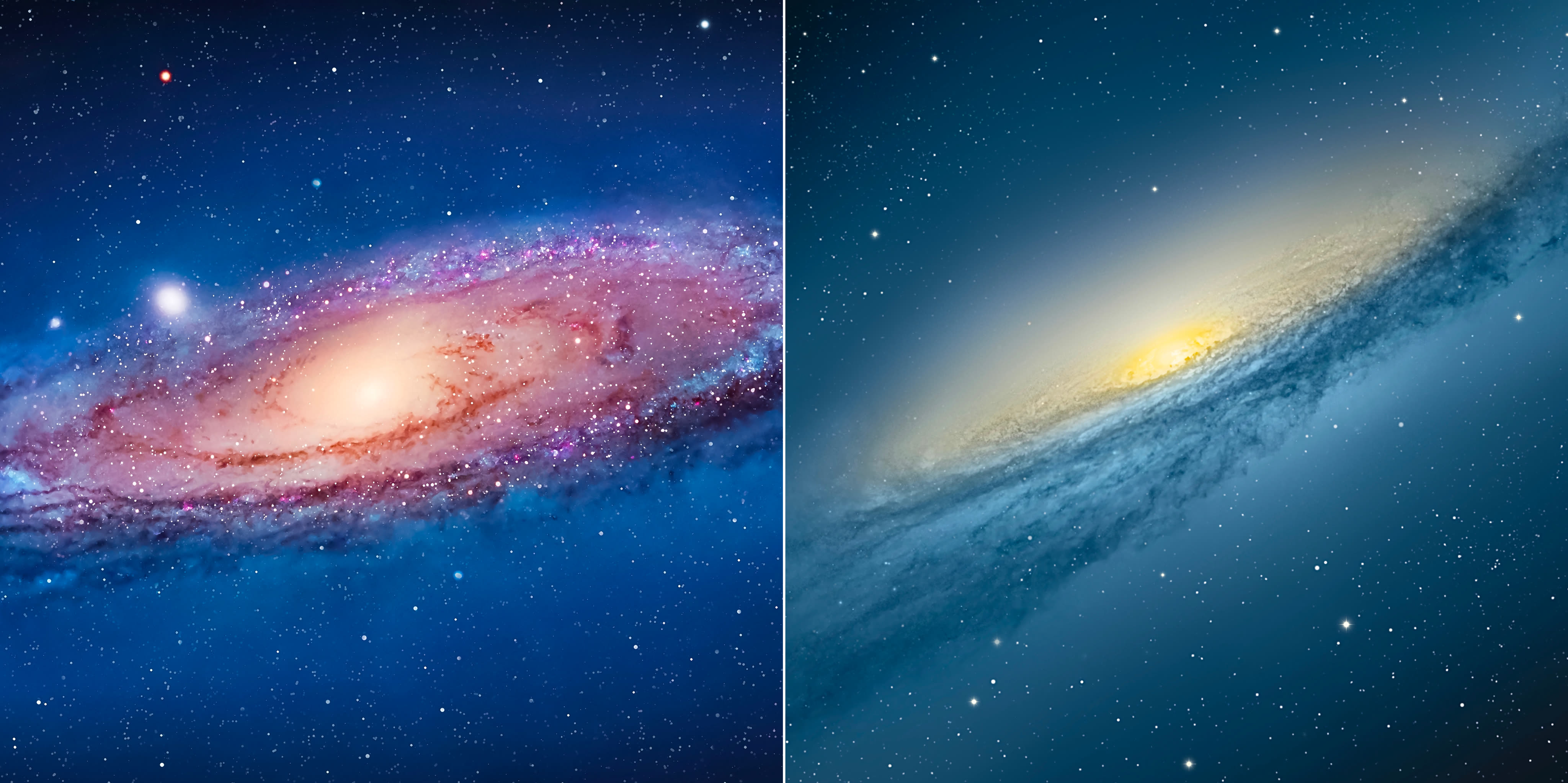 The result is very successful, and in addition to the Mac 6K version, we can download iPad and iPhone versions. The site 512Pixels also offers for download all wallpapers from Mac OS, from Mac OS X 10.0 to macOS Monterey, in 5K as in 6K! An address to put in your favorites.
Watery, a modern and dynamic version of the Mac OS X Tiger wallpaper
.