News from April 22nd, 2021
At the moment, ?? SWR4 Rheinland-Pfalz ?? Live music in the courtyards of various retirement homes in the country. In front of the windows there is a small concert with hits and classics. The residents of the old people's centers in Betzdorf, Wissen and Hamm could currently look forward to the performances.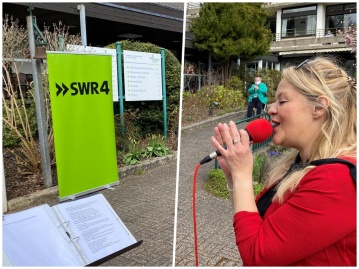 Region. In the Altenkirchen district, on Wednesday, April 21, the radio station visited the Marien-Altenzentrum St. Josef in Wissen and the St. Josef Seniors Center and in Hamm (Sieg) the Evangelical Altenzentrum? Friedrich-Wilhelm Raiffeisen ?? In front of the facilities there was an entertaining hit concert for the residents with SWR employee Marion Wallendorf. When the weather was nice, she brought her audience with songs like? A beautiful day ??, ?? But you only exist once for me ?? and ?? tulips from Amsterdam ?? also musically the spring in front of the house. (PM)
---
Become a fan of the AK-Kurier.de local edition Betzdorf-Gebhardshain on Facebook!

More pictures (for a larger view, please click on one of the pictures):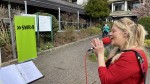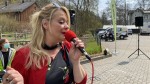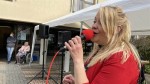 .