Reveal the facts The reason for the man's death in the market And in the case of the Old Siam Not related to the Indian strain of COVID The fake news center, DSI, prepares to hunt the hand in turbulent post, causing a panic in the society.

In the case of the online world, video clips were shared with photos of the officers wearing PPE uniforms spraying sterilizationCOVID 19 At the roadside with information that now The coronavirus outbreak in Bangkok An infected person died on the road along the road, including Phon Phat Market, Prachathipat Subdistrict, Thanyaburi District, Pathum Thani Province and the Old Siam Department Store. Until it caused a large number of people to panic
About this last Daily News Reported that the facts about the deaths at Pornpat Market are not relevant toCOVID The incident occurred at 8:30 p.m. on April 30, when rescuers received a report of the death of a sleeping person on the market aisle. Who are hired to push vegetables in the market When rescuers arrived, no one was able to provide information in the investigation. To move the corpse to wear protective clothing and inject sterilization at the scene. And injecting disinfectants in the uniform of all staff after completing their duties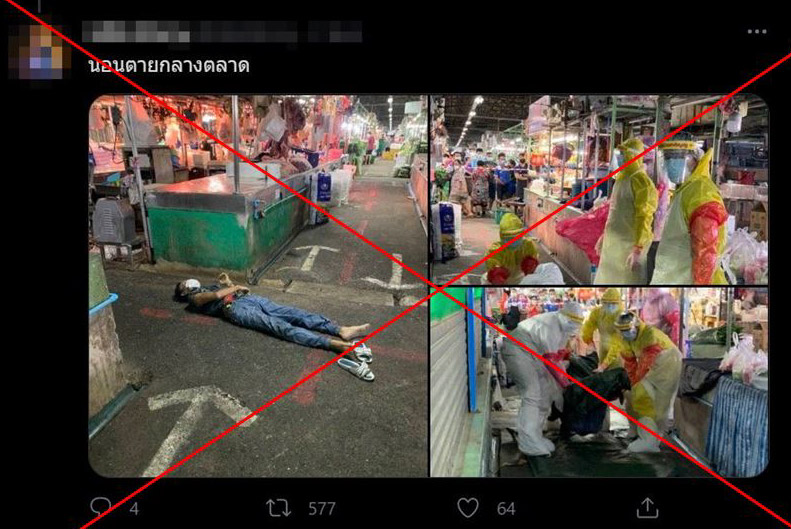 After investigating, he was aware of the fact that The deceased had several underlying diseases. And is regularly admitted to the hospital As for the cause of death, the head crashed onto the concrete pavement. In which the deceased body is already unhealthy Therefore causing death not related toCOVID-19
The case of rumors about the spread of the Indian strain of COVID. Area of ​​the Old Siam Of students who traveled to study in India, Minister of Justice Somsak Thepsutin said the information was false. But has spread to social media Preliminary examination found that Those who pass on such false information Be a local politician And from now on, the Department of Special Investigation (DSI) will collect evidence for further legal action.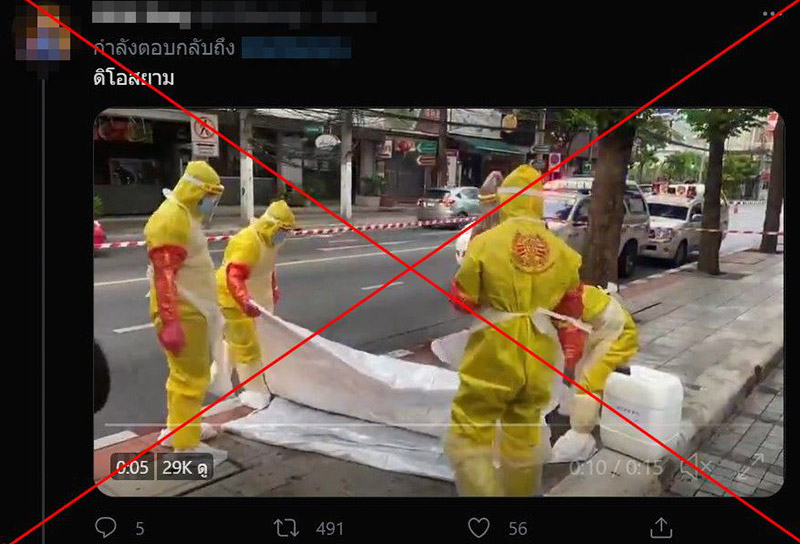 Thanks to information from Daily News, Bangkok Business