This Wednesday, April 7, the state Carabobo continues in a critical situation by pointing out 48 positive cases of COVID-19 infections, 388 days after the pandemic, which in the last 24 hours in the country 1,115 new infections were registered, 1,114 by community transmission and 1 imported.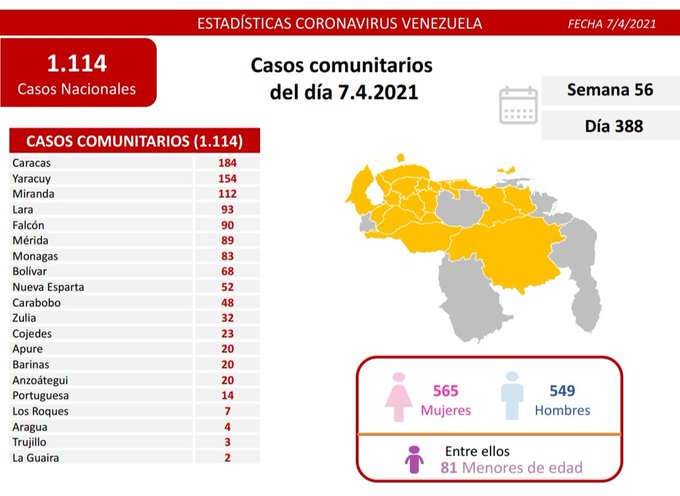 The Vice Minister of Information and Communication Freddy Ñáñez highlighted that Caracas today presents 184 cases, the highest number of infections, in 21 of its 22 parishes: El Valle 28, Sucre 27, Altagracia 22, El Paraíso 14, among others that are described in the following sheet: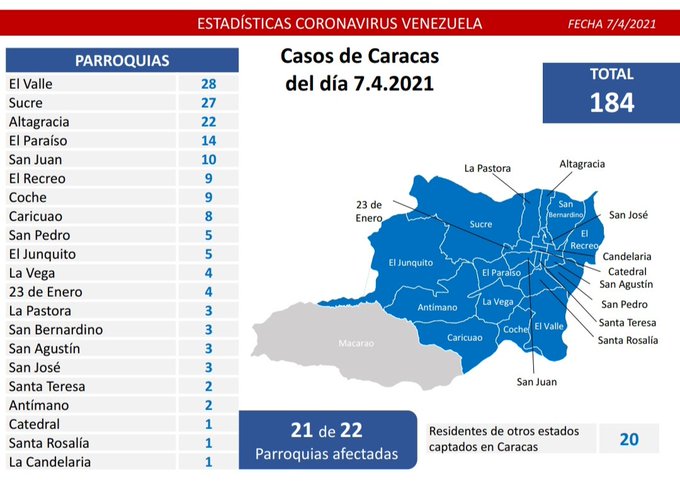 The only imported case is a man from Mexico, with entry through La Guaira: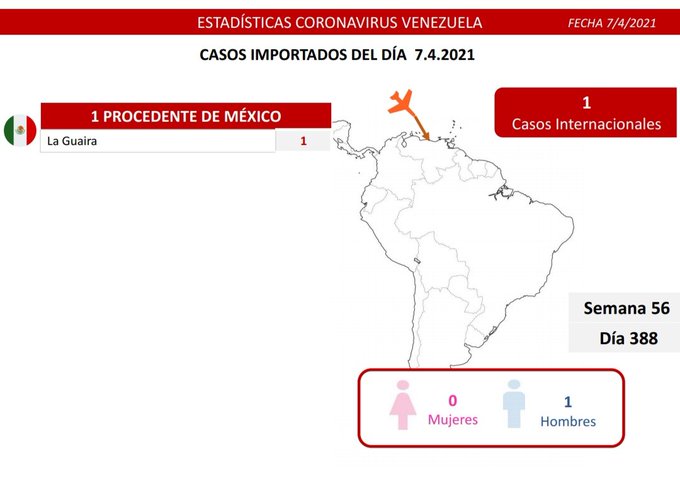 Freddy Ñáñez reported twelve (12) new deaths to reach 1,705: Three men of 64, 71, 78 years old and two women of 58 and 89 years of age from Caracas; a 76-year-old woman and 2 53 and 56-year-old men from Miranda; two men aged 60 and 71 from Yaracuy; a 64-year-old man from Aragua and a 54-year-old man from Monagas.
The country counts 7,003 patients who are asymptomatic, 6,725 with mild Acute Respiratory Failure, 496 with Moderate Acute Respiratory Failure and 237 in the Intensive Care Unit.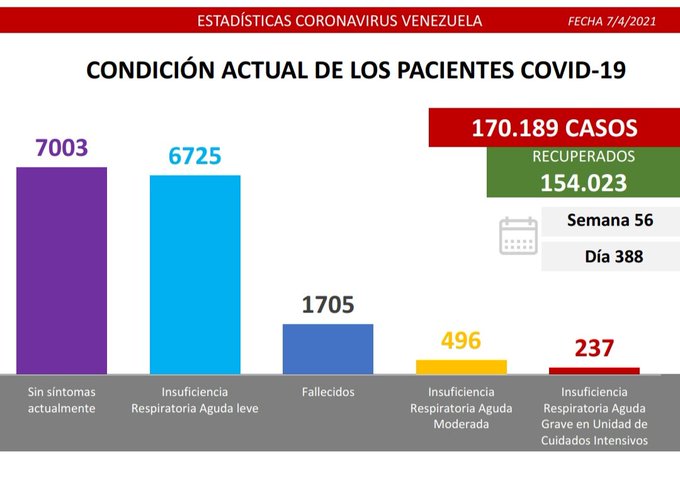 We reached a total of a 170,189 confirmed cases, 154,023 people recovered, which represents 91% of infections. We have 14,461 active cases, 14,041 are being treated in the public health system and 420 in private clinics, he said.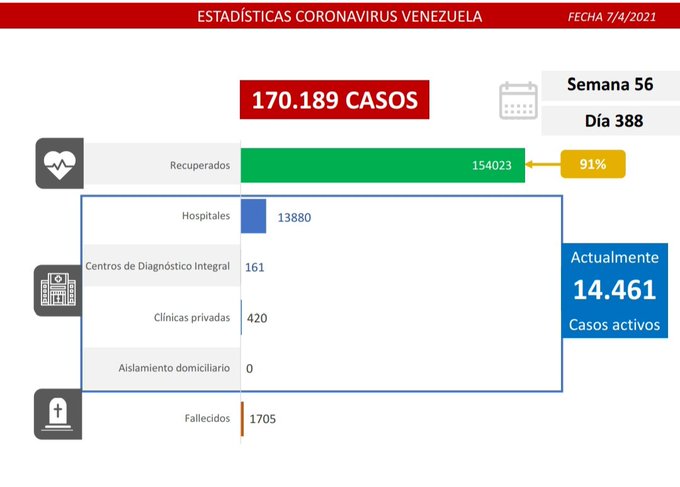 This Wednesday the death of two people with symptoms associated with COVID-19 was reported in Carabobo: businessman Luis Tomé and engineer Pedro Rojas. They don't appear in the recordsNor were Argenis Goto Ecarri, the priest Moisés Pérez, the businessman Carlos Lozano, the worker of the El Palito refinery, Freddy Alvarado, or any of the 45 doctors that the unions of the entity have reported as deceased by coronavirus, especially in recent weeks.