TestimonialsWhat do François Hollande, Linéda D'Haïty and Céline Sciamma have in common? To have been in "one" of "M Le magazine du Monde". An experience they share on the occasion of issue 500 of the weekly.
What do the writer Leïla Slimani, the hero of Hyper Cacher Lassana Bathily or the former porn actor Rocco Siffredi have in common? To have been in "one" of "M Le magazine du Monde". On the occasion of the number 500 of the weekly, they come back to this experience.
Aurélie Filippetti, former minister
To tell the truth, I had forgotten that I had made the " a " from M and, seeing the title again seven years later, I understand why! And I tell myself that times have (fortunately) changed a lot: no one – and especially not M – would no longer title like this about a politician "Ambitious, romantic, fragile, seductive"…
It reminds me a lot of the unease I felt with the press when I was a minister – that constantly gendered look on me no matter what I do to try to break free from it. But M has evolved with the times, like the real good magazines. It has become more political, more pointed too, more demanding. And, for me, more enjoyable reading. I got out of the blanket and regained my freedom. Read the cover story of issue 94.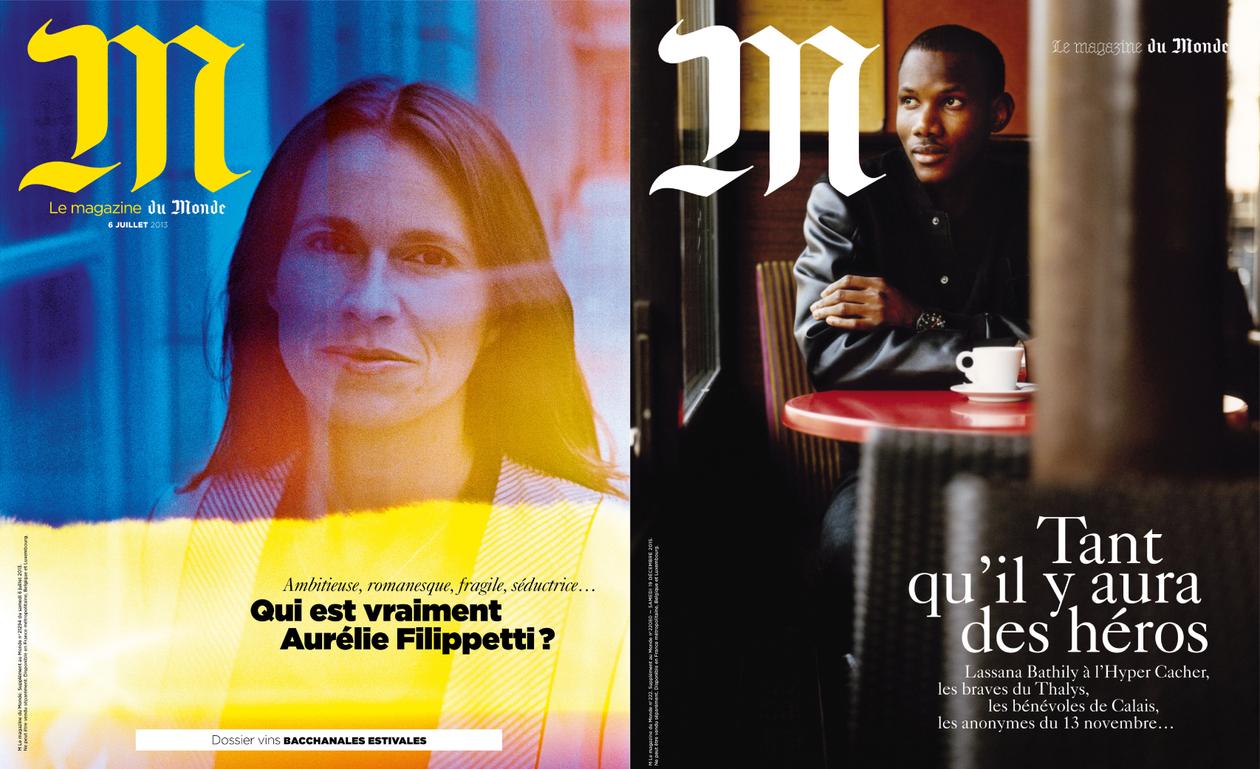 Lassana Bathily, hero of Hyper Cacher
Obviously, I remember that day very well. It was in December 2015. We took a walk in my neighborhood, around Boulevard Richard-Lenoir (Paris 11e) to take the photos. Then we went to the cafe with the reporter for the interview. We talked at length about what happened during the hostage-taking of the Hyper Cacher, Porte de Vincennes, and what I had done. But we also talked a lot about my life afterwards, about everything that had changed for me in a few hours.
Besides, it's funny, but I remember very well that we had discussed a lot about the fact that I had been part of the jury of Miss Mali and that I had been very proud of that. When I did the interview for M, I was finally starting to get a little comfortable with the media. I was still focused not to say anything stupid, but I was already doing better than at the beginning of 2015, during which I had been enormously requested.
At first it was so stressful, I didn't know what to answer. And since I am quite shy by nature… Over time, I learned, even if it is not always an easy exercise for me. Read the cover story of issue 222.
Sandrine Kiberlain, actress
You never know why you like an image. A fortiori of oneself. This one has a particular resonance for me. The photographer, Mark Peckmezian, had arranged these colorful shapes on a table and asked me to play with them. Usually, I don't like photographs of myself that are too posed, especially for magazine covers… I prefer stolen moments, minimalism, simplicity. There, something is happening.
You have 89.78% of this article to read. The rest is for subscribers only.